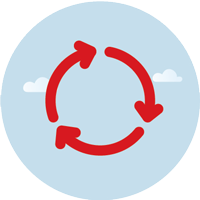 Industrial wasteland, accidental pollution, presence of heavy metals or hydrocarbons...
Do you know that washing is a powerful solution for many applications?
How?
By concentrating pollution in an ultimate phase with a volume reduction of up to 95%
Strong points:
Our large experience and past achievements

Our test centre and our network of qualified partners

Transparency and respect in our exchanges: if we are not qualified for a particular problem, we will tell you.
REMANUFACTURING BY MS
From short-lived constructions... up to new durable plants !
What's your project ?
Submit your project to our commercial team filling in the application form !