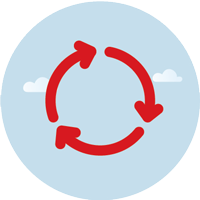 What if your spoils were an asset?
Excavated spoils from tunnel, crushed concrete, excavated earth…
Mineral resources are becoming scarce, let us use excavated materials as a source of added value.
From in-situ re-use to most ambitious valorisation avenues, MS is on your side to make these ideas come true.
Definition of the optimal process

Preliminary tests in our test centre

A unique know-how to valorise these materials for construction