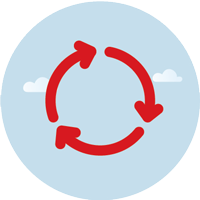 What if your spoils were an asset?
Excavated spoils from tunnel, crushed concrete, excavated earth…
Mineral resources are becoming scarce, let us use excavated materials as a source of added value.
From in-situ re-use to most ambitious valorisation avenues, MS is on your side to make these ideas come true.
Definition of the optimal process

Preliminary tests in our test centre

A unique know-how to valorise these materials for construction
Introducing a global offer:
Save Sand by MS
So far, quarry waste rock, as well as construction and demolition waste are mostly considered as Waste. However, spoils have a major asset: the sand. This natural resource, contained in concrete, is becoming increasingly depleted and scarce. But we still need it for new construction ! Waste you generate can become a valuable asset! There are indeed solutions for recycling. Make the most of your recycling and create a new source of income. Make your waste management more responsible, sustainable and cost-effective.
To be involved in your entire process, Build Better by MS offers the new range of SAVE SAND equipment.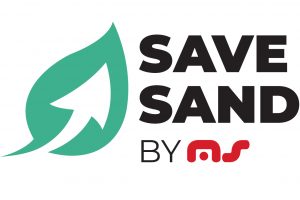 3D representation of the Save Sand range
Installation adjusted and designed according to your specific needs

The SAVE SAND range covers all the equipment operating for the treatment of your outgoing spoils in a qualitative process while preserving the water used for such treatment. You can also make the transport of sludge more economic by dewatering it.
This mineral processing allows the production of clean, consistent quality concrete sand and clean gravel.
Thus, the SAVE SAND range (50 t/h, 100 t/h, 150 t/h and 200 t/h) is the only one that allows to :
Produce 4/10 and 10/20 concrete quality gravel
Target a grain size range that can be adjusted according to your needs (fineness modulus according to your request & special sands)
To achieve an optimal sand cleaning in terms of blue value (≤ 1.0)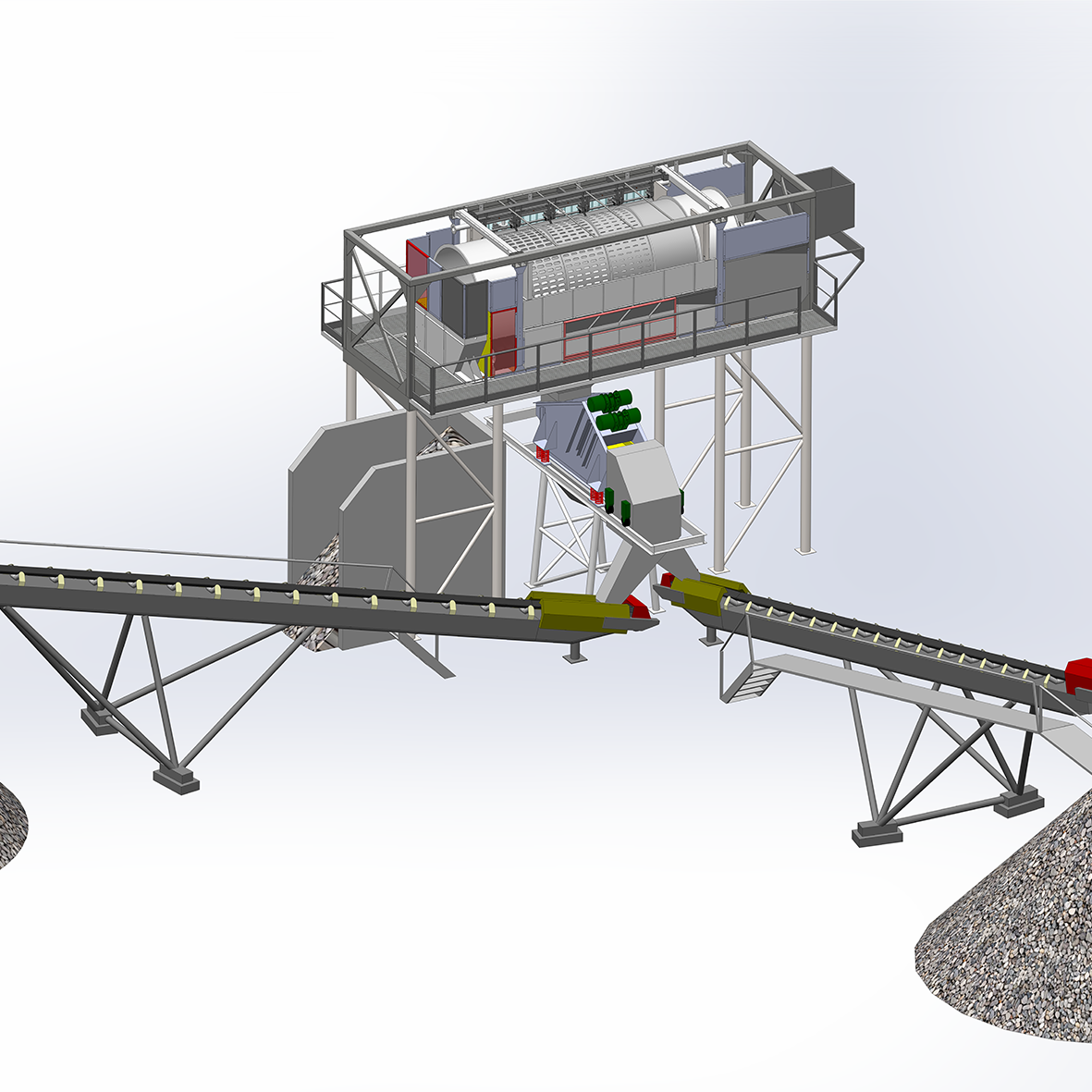 Our washing trommel, the MS TriForce : an innovative 3-in-1 solution !
De-agglomerate and attrition of materials
Scalping at 20mm
Backflow system for the recovery of floats
The screen is directly set under the trommel in order to :
avoid the transportation issue of materials that would be too
wet
Limit the ground surface area
Reduce the cost with a compact installation
Your spoils, coming from various sources, may contain more or less sand, scrap metal, clay, plastic, concrete, fines, cardboard, polystyrene etc…
Despite the variation, you will produce consistent grain size and quality material. In order to meet your expectations, OPTIONAL steps are also available:
Pre-screening: control and regulation of inputs granulometry
Overband : separation of metallic elements
Logwasher : removal of clays / light contamination.
Attrition: advanced screening process for fine grain sizes
Discover Save Sand - The Film
A complete recycling and recovery platform for your materials
Discover the MS TRIFORCE
A innovative 3-in-1 solution : the TRIFORCE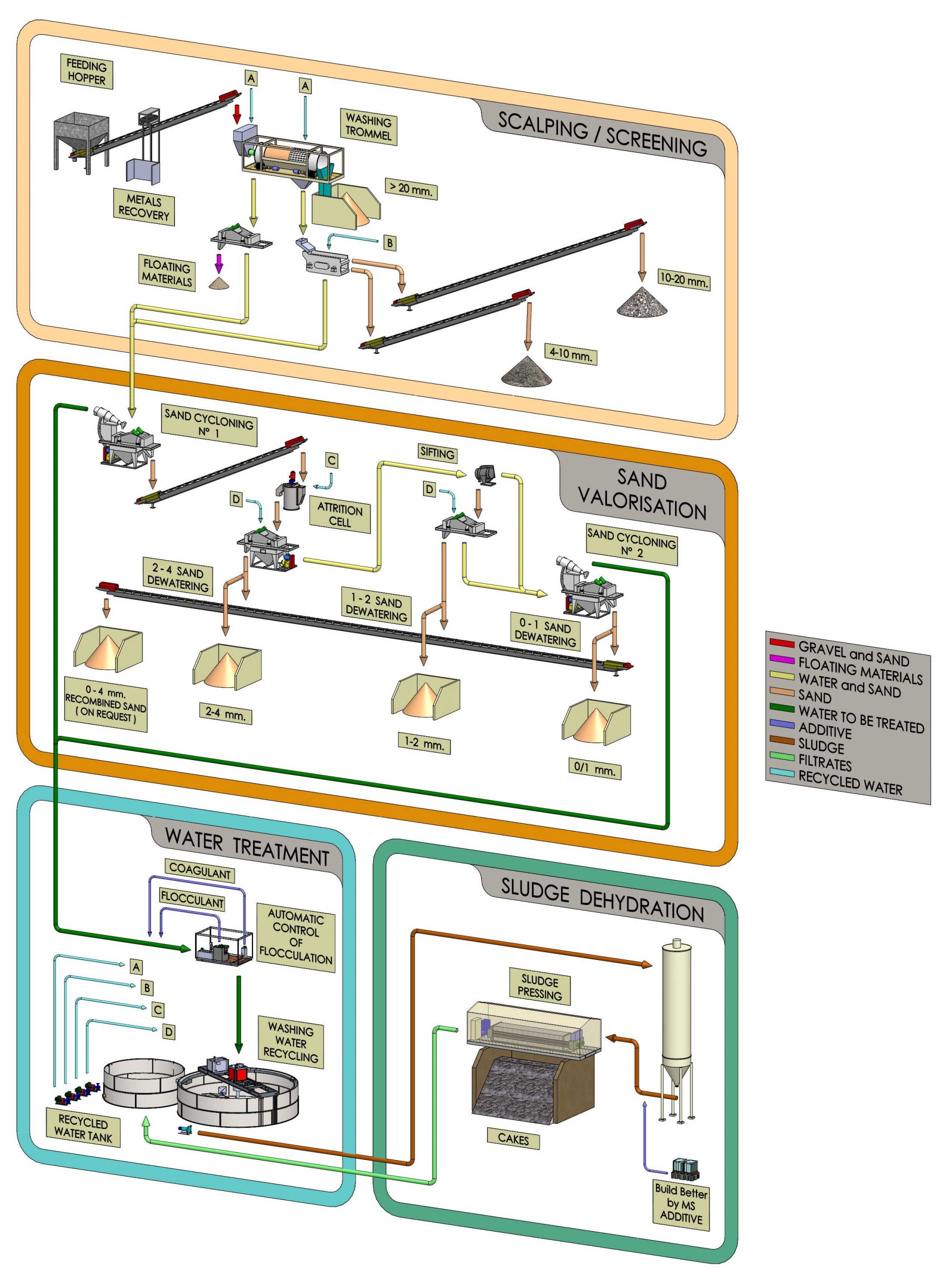 A single, global offer covering the entire valorisation process of your products to be recycled!
Choose sustainable equipment to :
- transform your outgoing waste into added value
- preserve the environment by meeting today's challenges.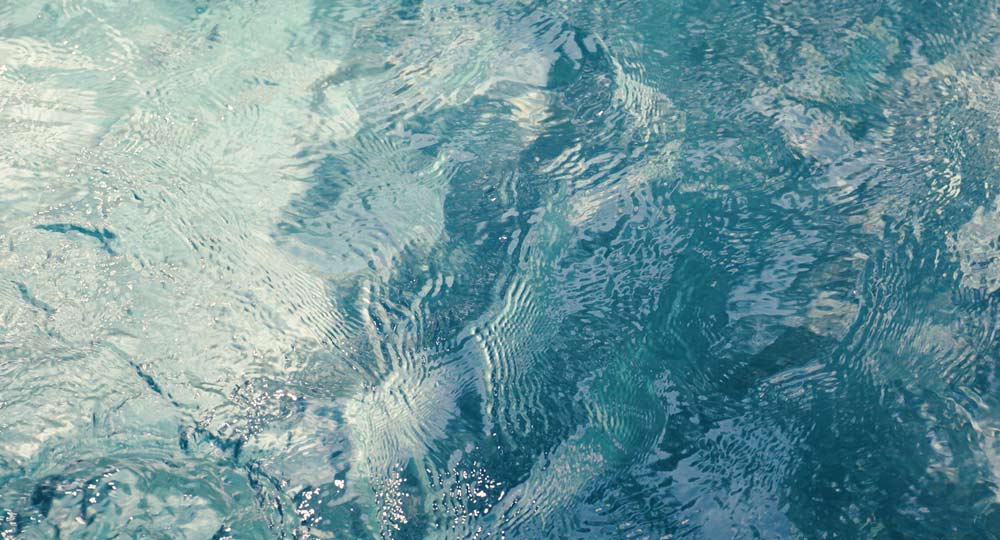 In the Save Sand installation, contaminated waters coming from the materials washing, are clarified so that all the equipment in the process (screens, washers, dewaterers) can be supplied with quality and recycled water.
A global offer !
Make your orders easier and deal with one single service provider. Together with the best partners, we cover the entire recycling process for you.
REMANUFACTURING BY MS
From short-lived constructions... up to new durable plants !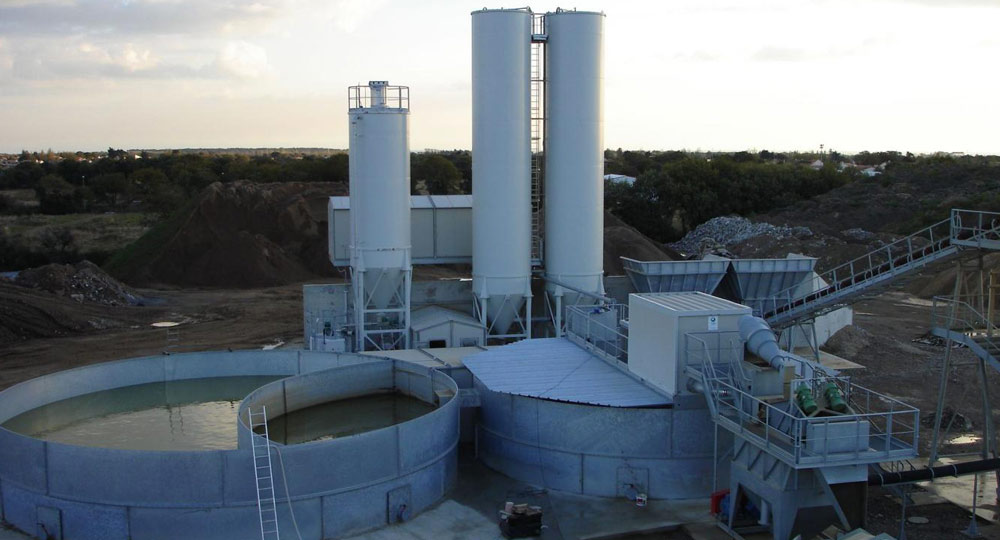 ROUSSEAU company is recycling !
New unit for the valorisation of construction and demolition waste in a circular economy context.
Read more
Recycling of construction and demolition waste
Excavated spoils from tunnel, crushed concrete, excavated earth… Mineral resources are becoming scarce, let us use excavated materials as a source of added value.
What's your project ?
Submit your project to our commercial team filling in the application form !