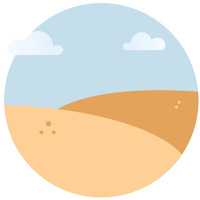 Aim: The creation of a new treatment plant for the Sablons quarry, to meet a demand for concrete materials.
Customer bill of specifications
Production of washed sand
The design of the plant should enable a change of the production specification within one hour, to meet orders to be delivered as early as possible.
Accept feed materials of different types, with heterogeneous particle size distribution, all the year through
Constraints
---
the operator supplies his plant with three sources of heterogeneous materials (clayey gravels (10%), granites, relatively hard (90%), a valuable fraction of mine-run from earthworks
the materials are not delivered regularly
Data analysis
---
… Or the vision of the MS technical and sales team !
« At the origin of the project, the target of the sand production unit they ordered from us was to carry out a washing process to deliver materials with the lowest possible fine content, irrespective of their origin, from Spain or France ", explain Patrice Tournebize, commercial manager at MS. It was also necessary to get a stable fineness modulus, because of the multiple uses of these sands.  »
MS SOLUTION
---
Deliver more than a mere sand washing process !
double sand washing by cycloning
an in-line classification and recomposition process, automatized so as to produce specific sands, despite the variation of the feed materials. In the recomposition process MS, was to separate any grain size in excess to correct and stabilize the fineness modulus.
Treat the washing water
Treat the sludge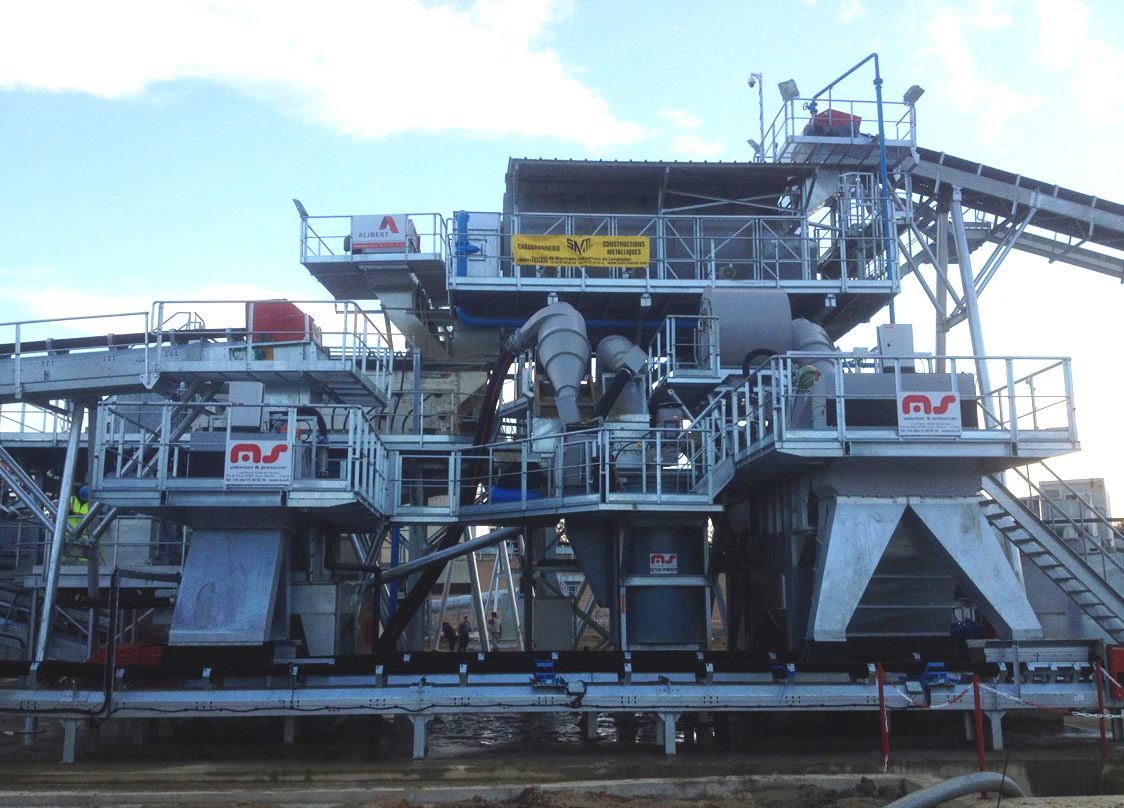 General view of the site
« Depending on the targeted fineness modulus, or the production envelope specified, the plant can optimise the sand production for a given feed material, based on the knowledge of these three sub-categories" comments Patrice Tournebize.
Video clip of the result !
Three cuts / grain-sizes to produce a dozen formulations ! 63 µm/800 µm, 800 µm/2 mm et 2/4 mm
Ils nous font confiance
We worked a lot on the project with MS. A year and a half later, the plant is running but we still have MS support to perfect our equipment. (Extract of 2018 MS movie)
Maxime GRADELLE
Quarry manager –VAILLS (France)
What's your project ?
Submit your project to our sales department, filling in the application !